Copper Repipes Are Our Specialty
If you have old galvanized water pipes, over time calcium and rust build up inside the pipes which causes you to loose water pressure, or worse, may cause your pipes to burst. Copper pipes never have build up inside the pipes. These contaminants mentioned above may also clog the pipe internally, which could stop or slow the flow of water to your fixtures.
You might be in need of a copper repipe if you are experiencing: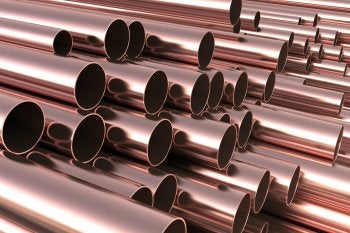 Leaky Pipes
Yellow or Rust-Colored Water
Low Water Pressure
Bad Tasting Water
Scalded in the Shower when someone else uses the Water
Rust Spots
Copper Water Piping Lasts for over 100 Years!
With copper water piping your water will be cleaner and have more water pressure. Copper water piping never corrodes or clogs up internally. With copper your family will be able to take a comfortable shower without the worrying about be scalded, you can wash dishes, water the lawn, wash laundry, and in fact, use all faucets and fixtures at the same time throughout your home.
Choose John's Plumbing & Rooter for your copper repipe because:
We use high quality Grade L copper pipes
We only use the highest quality of materials
We Fully clean every job site
Patch all walls.
All flooring is covered.
All technicians are highly trained
WE HAVE COMPLETED OVER 5000 COPPER REPIPES
Contact us today for a free estimate at (818) 887-0915!
Why Choose Us?
All major work is supervised.
All our plumbers are handpicked for professionalism.
Up front pricing before the project begins.
Fair and honest estimates.
We treat our customer's like family.