Sewer Drain Repair
We offer the following sewer and drain services: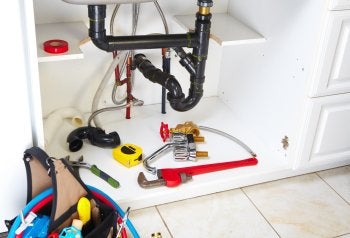 Drain cleaning & repair
Sewer & trenchless installation
Sewer lining
Hydro jetting
Sewer camera inspection
Go Trenchless!
Our trenchless drain lining systems give the homeowner a cost effective alternative to the traditional dig methods of pipe replacement but still offer the structural strength of the new pipe. These patented systems allow our technicians to replace underground pipe without disturbing any surface materials such as:
Driveways
Landscaping
Porches
Sidewalks
Floors
Electrical & Gas Lines
Water Lines
Roadways
Parking Lots

What are the trenchless options?
OPTION 1: Permalining
An option to save your existing pipe is permalining – the inside of your pipe is lined with an epoxy resin which hardens to form a solid pipe. Since it can be done in place, there is no need for trench digging. Once finished, your repaired pipe is as good as a brand new replacement – and it is fully guaranteed against defects.
OPTION 2: Pipe bursting
Permalining isn't always possible if the existing pipe has collapsed, or if you want an equivalent or bigger pipe. Another option for you repairs is pipe bursting, where a powerful bursting head is pulled through the existing pipe, and a new replacement pipe is pulled in behind it. The new pipe has no joints and, again, is fully guaranteed. You have a brand new, replacement pipe without having had the inconvenience and expense or having your garden and driveway dug up!
Customer service representatives and our plumbing technicians will accommodate your schedule for your convenience.
Why Choose Us?
All major work is supervised.
All our plumbers are handpicked for professionalism.
Up front pricing before the project begins.
Fair and honest estimates.
We treat our customer's like family.